Rony - HD B1
* selected for belgianchampionship cat1, title of belgian champion stole by judges not fair ( see the video )
* 3rd at Belgian championship nvbk cat.2 2013 and BEST FCI dog
* Provincial Vice champion Oost-vlaanderen 2013
* 6th at Belgian championship nvbk cat.3 2012 and BEST FCI dog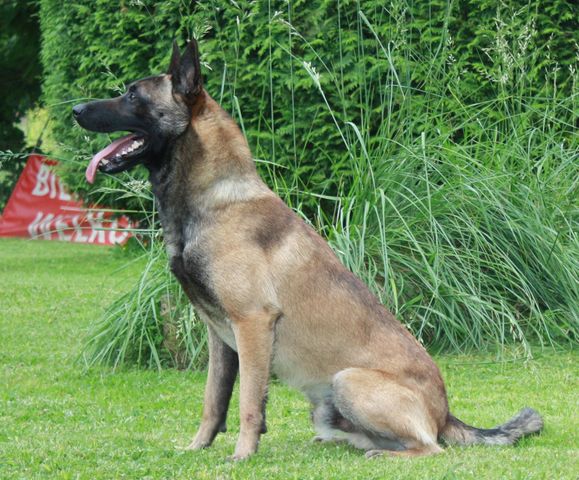 FCI Pedigree :

ICI
- Rony comes from your kennels, it's a social dog, very well-balance with a full grip.
- Rony admits to the losh at the Eurodogshow at Courtrai.
- Rony gets the Belgium sociability test in January 2011.
- Rony gets mention GOOD in show.
- Rony 's official x-ray HD B1.
---
Season 2014 - NVBK Cat.1

Rony at Belgian champioship
---

Rony at Heusden ..... 1st place
---

Rony - 4th place Nijlen
---
Rony - 2nd place Hulshout

Rony at Dilsen....... 4th place
---
Rony at Zelzate ..... 2nd place
---
Rony at Meerhout
---
Season 2013 - NVBK Cat.2
Rony at Belgian championship
---
Rony at Provincial championship
Rony at Anderlecht
Rony at Lessine
Rony at Holsbeek
---
Season 2012 - NVBK Cat.3
Rony at Belgian Championship
Rony at Anderlecht
Rony at Hever
Rony at Wilrijk
Rony at Kessel-lo
Rony at Lummen
Rony 's first trial at Paal
Rony in training at Olen before trial season
---
Rony action video at 20 months